DOMINATE THE DIRT
SINCE 2007 - THE MOST VERSATILE ATV/UTV DISC PLOW
Game Food Plots

Ground Disturbance For Turkey/Quail

Fire Defense Disc Plow (Fire Breaks & Weed Control)

Gardening/Landscaping

Small Farm Chores
EASY TRANSPORT
No trailer hassles.
EASY TO ACCESS
Plows anywhere your ATV/UTV goes.
EASY TO USE
Works from hilltops to bottom land. No extra weight needed.
FAST at 4-7 + MPH
Plowing speeds twice as fast as pull-behinds.
MANEUVER IN TIGHT SPOTS
Reverse with plow engaged.
ALLOWS USE OF LOWER 'CC' AIR COOLED UNITS
2 or 4-wheel drive (IRS or straight axel setups) direct, chain or belt drives. Set up/down adjustment pin to control aggressiveness.
SPACE SAVING
Compact size allows rust-free inside storage. No ratchets or tires to deal with.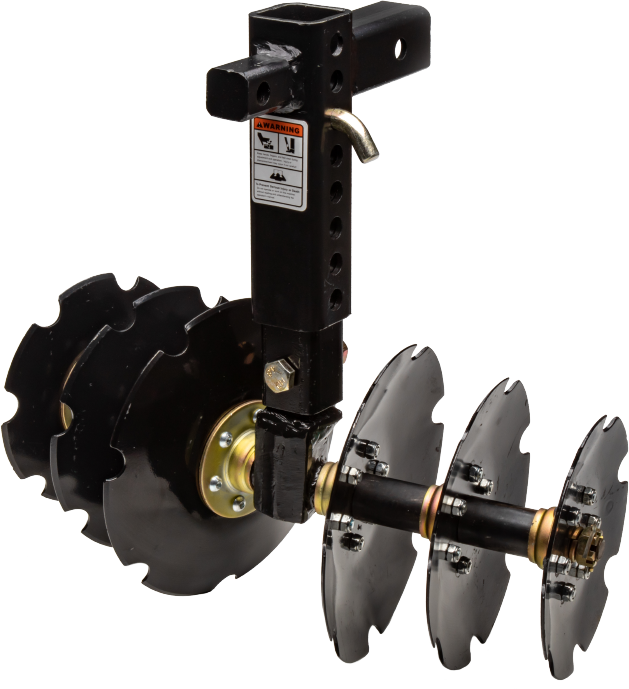 MODEL WITHOUT HITCH KIT
The GroundHog MAX without a hitch kit has two options. It will fit units with existing strong 2" receiver OR it will fit any UTV/ATV (year model 2000+) with purchase of strong aftermarket 2" receiver. *year/make/model specific. *1999 or older DIY or call us.
MODEL WITH HITCH KIT
The plow with hitch kit comes with everything you need and works with many ATVs/UTVs on the market today. Converts existing 3/4" utility hole or weak 1 1/4" receiver to a strong 2" receiver (primarily Honda & Polaris applications as well as others).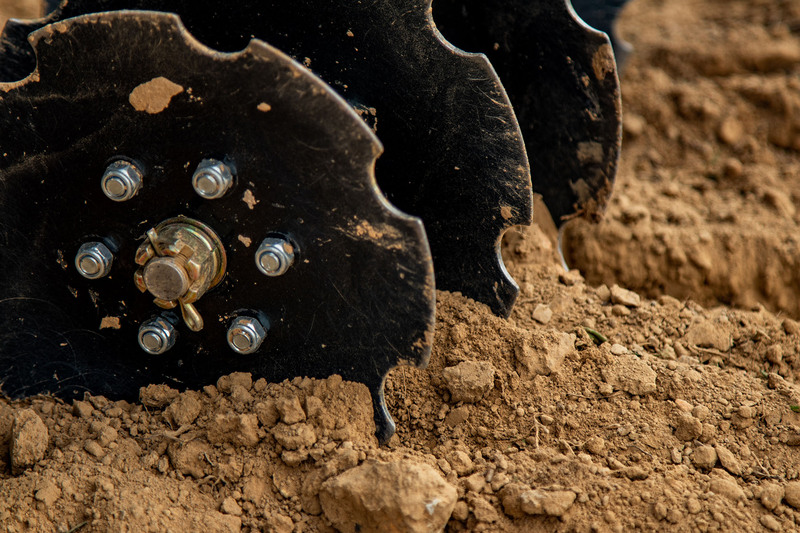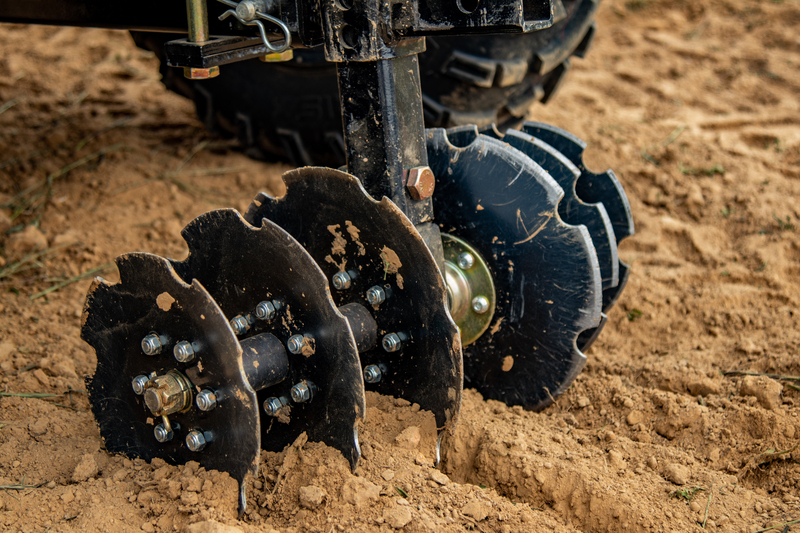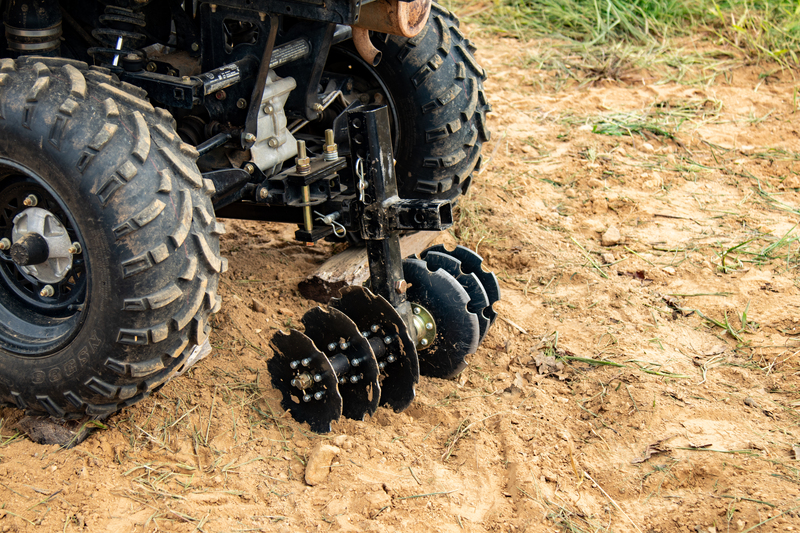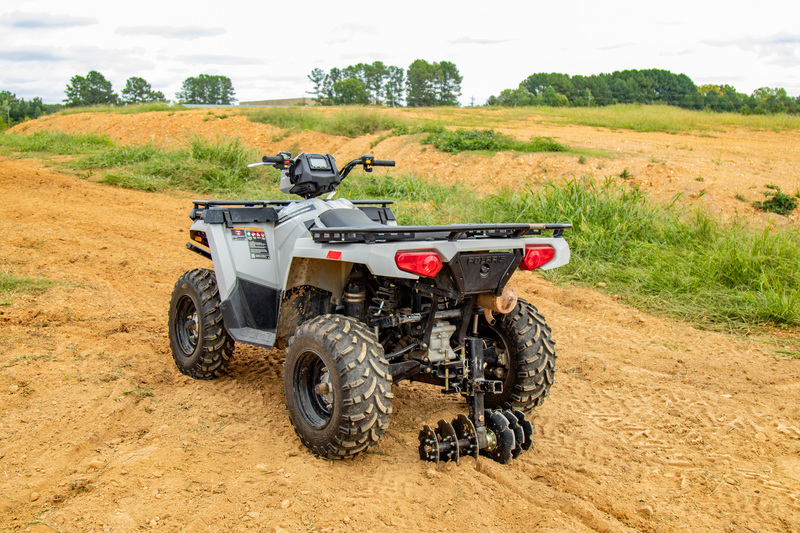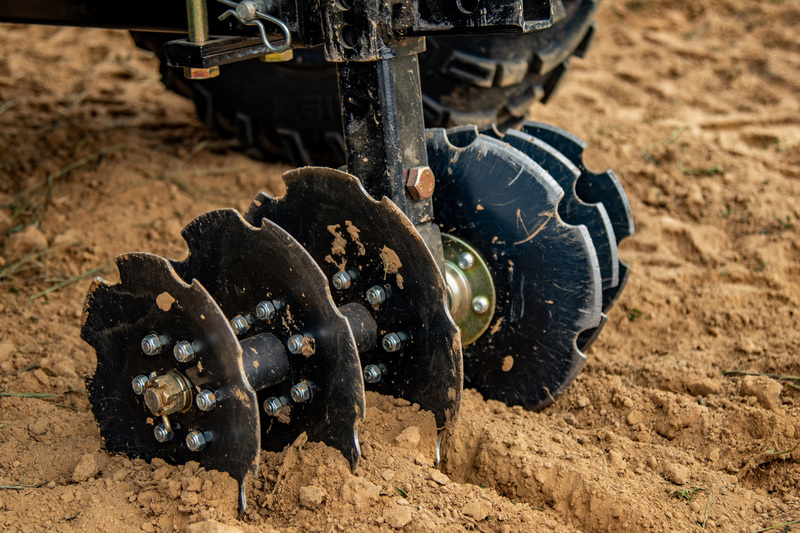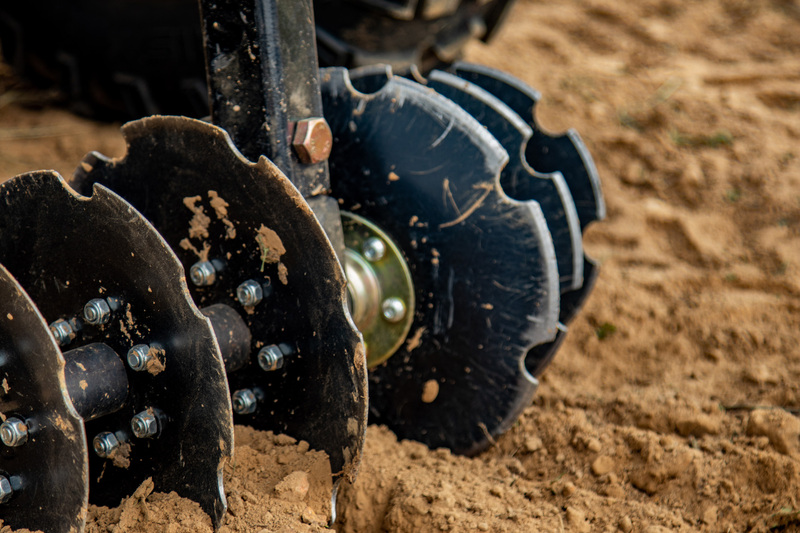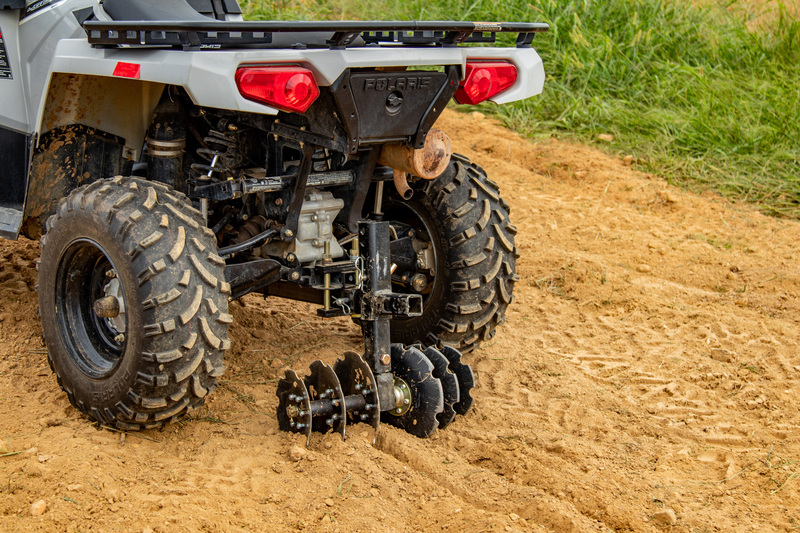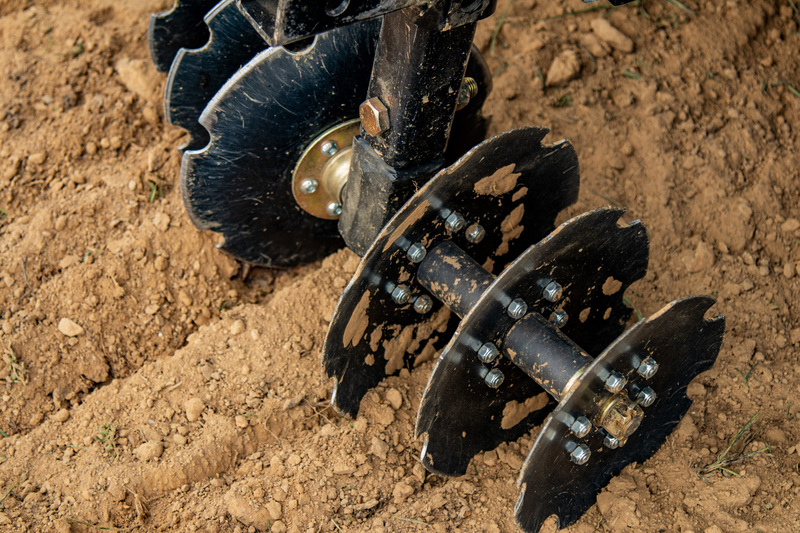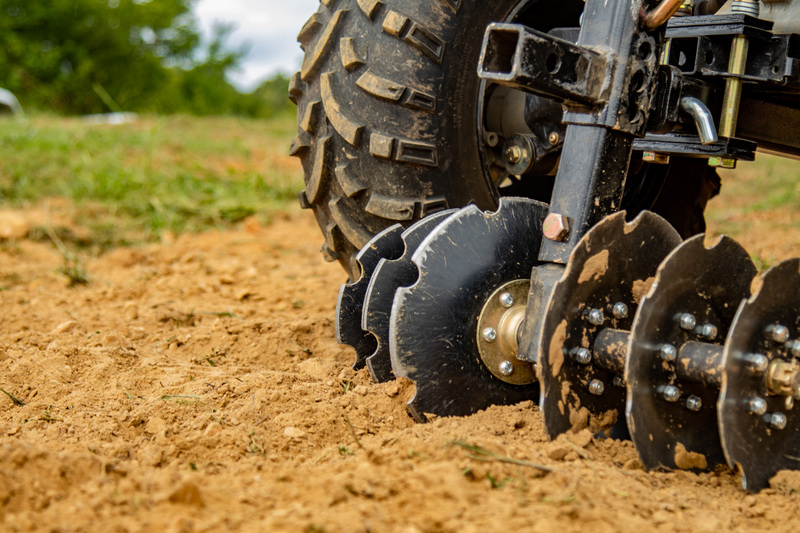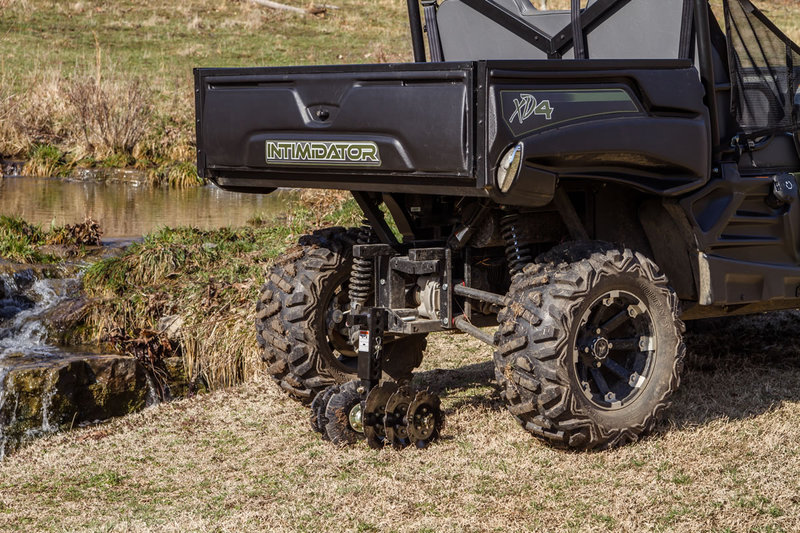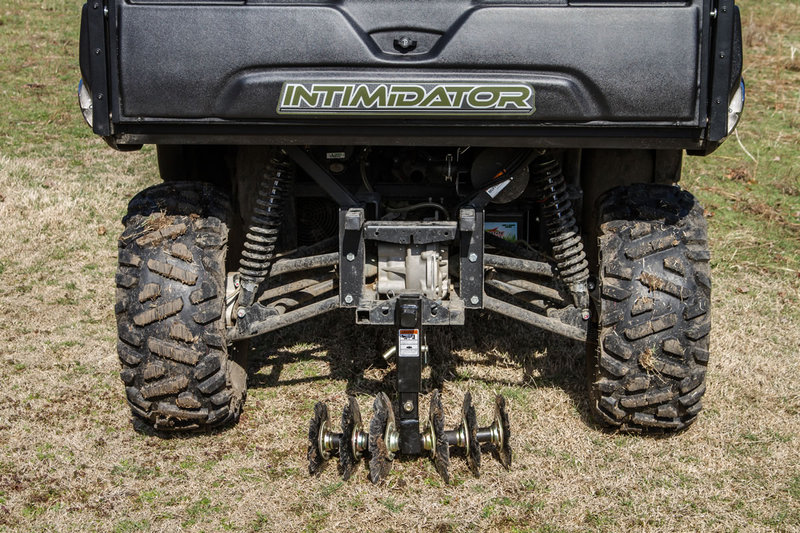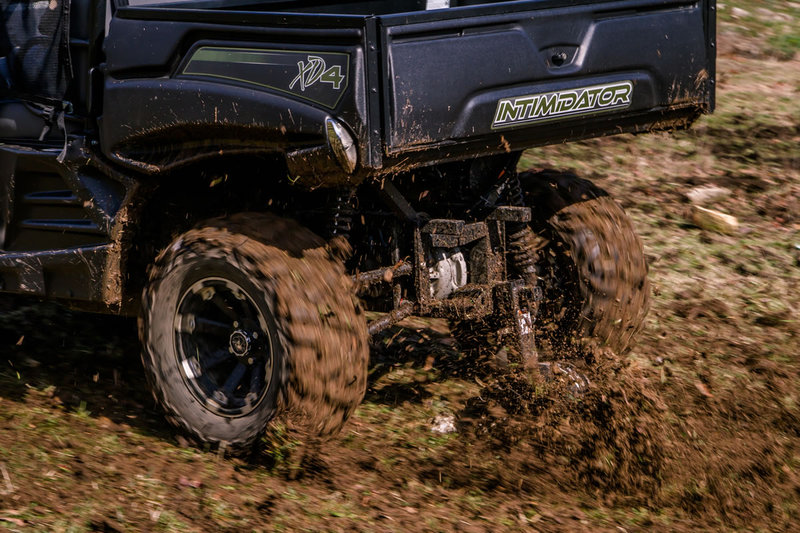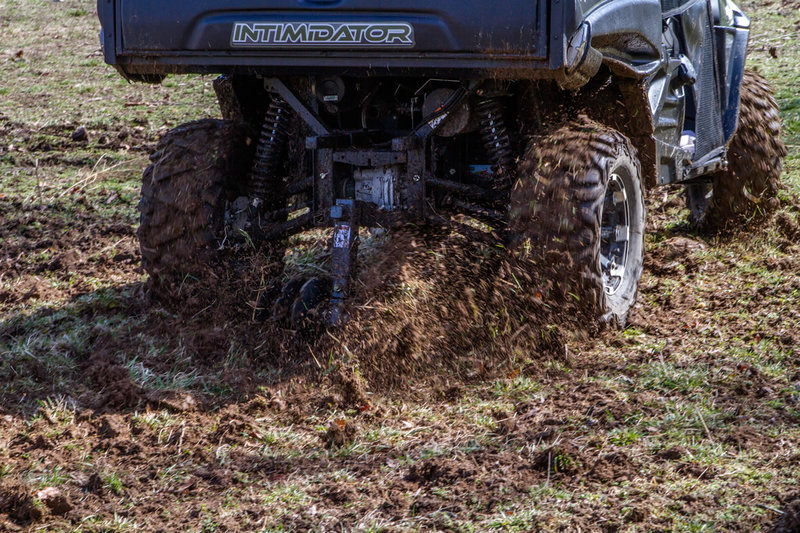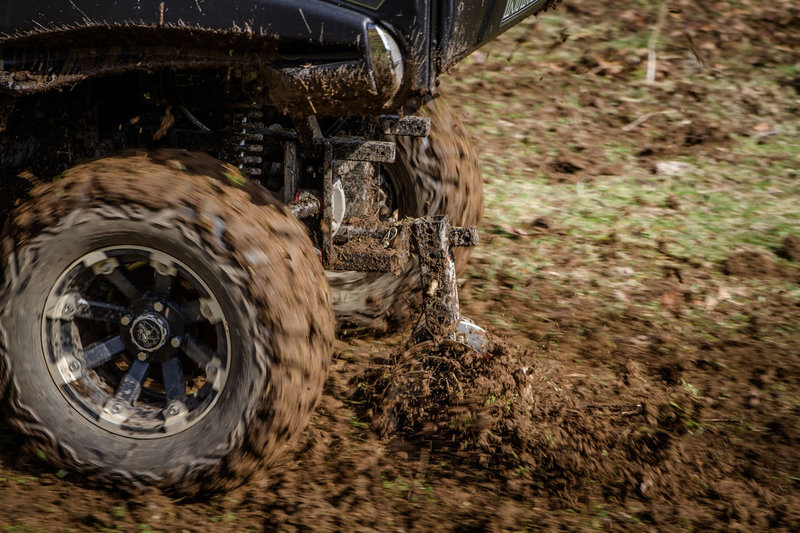 USER FRIENDLY DESIGN
What Makes The Groundhog Max The Most Versatile Disc Plow?
The GroundHog MAX ATV/UTV Disc Plow fits most all ATVs, Quads, UTVs, Wheelers, 4-Wheelers or Side-By-Sides....any power source that has a strong, well braced 2" receiver. It works on two or four-wheel drive, IRS or straight axle, and lower CC ATVs.

If your machine does not have a well-braced 2" reciever hitch, we have hitch options for that as well! The GroundHog MAX is versatile, easy to install, and easy to use.


NOT IN THE U.S.?
No worries, we have options for you!